Crypto Mining for People with Bad Computers
₿adcoin is a peer-to-peer multichain built on 5 blockchain protocols. This allows the transfer of assets from one party to another cheaper, faster, safer, and sexier than others. Oh, and anyone can mine it, fairly, whether on GOOD or BAD computers.
Download your BAD Wallet!

BADCOIN HISTORY
In August of 2017, Joel figured out that we could use Bitshares and create a coin that we could use to give away to our growing Bad Crypto Podcast community.
Over the next 6 months, they gave away over 2 billion BADCOIN on the Bitshares platform to their fans.  And now, you can finally mine BADCOIN!
Mining Solutions
Travis realized there was a big problem with Bitcoin as a mining protocol.  It was just too hard to mine for everyday people.
Well, not anymore.  Everyone can mine BADCOIN fairly.  There is no Jihan Wu with a huge-ass mining farm, because BADCOIN de-incentivizes such greedy behavior.  Anyone can mine BAD!

Crypto INvestMENTS
The BADCOIN team makes no financial investment advice about BADCOIN as an investment opportunity.  Our goal is to create the most efficient cryptocurrency blockchain in the world.
Our goal is to allow anyone in the world the opportunity to mine and earn value.  The price is irrelevant.
Decentralized Mining Solutions
Badcoin is multichain made from five blockchain algorithms; 
sha
scrypt
groestl

skein 

yescrypt
We set up BADCOIN to be mineable by anyone with a computer that can connect to the internet. Even old school Pentiums from back in the day!
We wanted to make mining crypto inclusive and not exclusive for only a few select people with large mining operations. And in fact, your old, bad computer can get larger rewards by mining!
What does this mean for miners?
These devices can mine Badcoin:
Bitcoin ASICs
Litecoin ASICs
GPUs
Your mom's shitty computer
Smartphones (iOS, Android)
BLOCK REWARDS & TOKENOMICS
There will be a total of 21 billion BADCOIN created. In the genesis block, 6 billion coins are in the pre-mine due to previous BADCOIN giveaways.
Block subsidy is 2170 minus a multiplier.
The multiplier is calculated as the average difference between the target difficulty and the actual block difficulty of the last 10 blocks.
(subsidy = 2170 – (2170 * multiplier)
1-MINUTE BLOCK TIMES
Each of BADcoin's five algorithm's mine a block every five minutes, which means each of the five blockchain mines every five minutes… or one a minute average.
Secured
The difficulty algo is DarkGravityWave (aka DarkGravityV3). Well tested and fixes numerous bugs in KGW. Aggressive diff means folks can't just run up the difficulty.
BADCOIN WALLET
The BADCOIN wallet is elegant in its simplicity. Some people are going to have a challenge, so here's a one-page PDF to help you walk through the installation process.
Have BADcoin from Bitshares? #BadSwap
When Joel Comm and Travis Wright set up The Bad Crypto Podcast, they learned they could create a coin on the Bitshares platform.  They gave over 2 billion of them away to their fans.  Over 48,000 people held the original BADCOIN.
Well, we decided to create a real blockchain of our own with some of the world's top blockchain developers.  If you have the old BADCOIN, you have this coin.  You just need to do a #BADSWAP.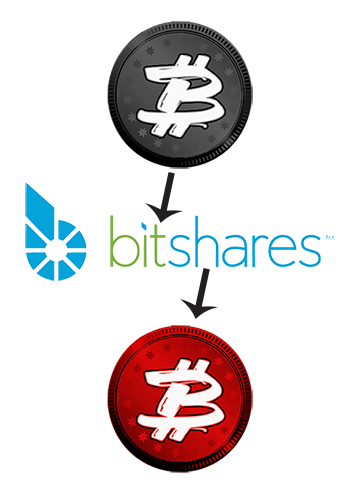 Download Your BAD Wallet Now!
By downloading the BAD Wallet, you can begin to mine BADCOIN.  You just need to connect your wallet to a pool. If you've never mined before, you are going to love this.  It's Bad ASS.
WHO'S BAD?? BADCOIN CONTRIBUTORS
Since mid-2017, Travis Wright and Joel Comm have interviewed the brightest minds in crypto and have asked them 1000s of questions in search of the perfect blockchain.  They assembled a team wanted to work on a very interesting project with global implications.
BADCOIN just got a whole lot badder. Here's our big SXSW announcement at our "Hard Fork" event. Watch the video... THEN go join the waitlist for the launch announcement on https://badcoin.net Now would be a good time to locate your Bitshares wallet and keys like a good...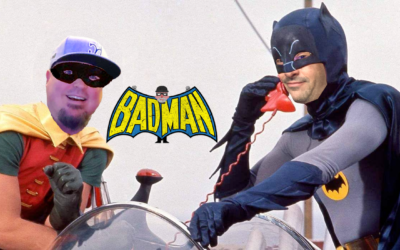 In July of 2017, Travis Wright and Joel Comm launched The Bad Crypto Podcast. And one of the fun things we decided to do was to create a coin on the Bitshares platform to give away to our fans as an incentive for engagement with our podcast. We gave away over 2...